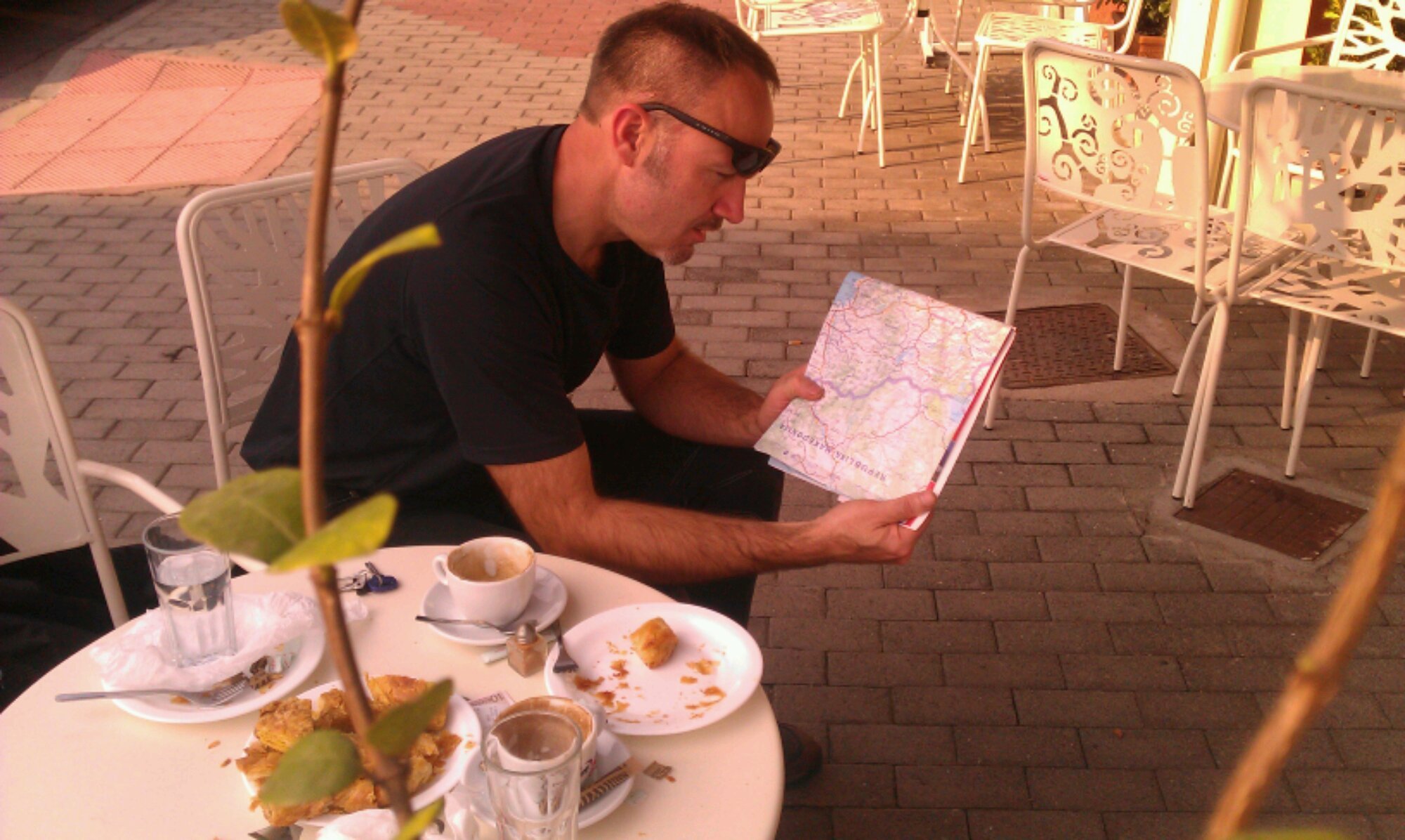 After a lovely lazy morning chatting, breakfasting, exchanging paperwork of ownership of the bikes, fitting our luggage and goodbyes; Noel and I headed to Edessa.
Our exit from Thessaloniki was completely clockwork, despite the lack of road signs, GPS help and local knowledge. We happily carried on at a comfortable speed and saw, what can only be described as a very distressed country. The economic crisis that I have heard about here really is brought to light.  Many run down businesses, construction sites just neglected, and despite abundant petrol stations, about one in three seem to be in business.
Although we never got the name of the town we stopped in, we had a late lunch armed we 5 words my house mate messaged me the day before, we got by with a few antics.
We carried on, found a LIDL shop and stocked up and then made it to Edessa (a town up the mountains). A few miles further up toward Arnissa we pulled off into a field and pitched up for the night, a meatball dinner and a starry sky above us… this trip is bliss!
Camping in Edessa
I write this laying in my sleeping bag hoping to find WiFi tomorrow do that I can share this with you.