This site is in aid of me keeping family and friends informed of my travels around… wherever it is I'm travelling. What started off as a road trip to as an architectural study became an addiction. I can't get it out of my blood now.
Who am I?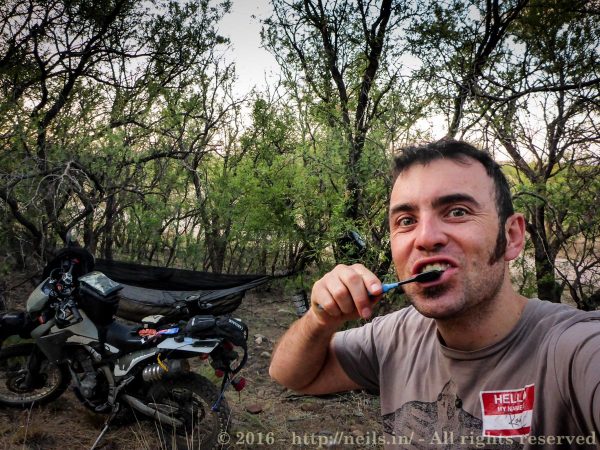 I'm Neil, I'm half British half Spanish. I love travelling, I love the outdoors, old buildings (due to an interest and a somewhat failed career in architecture) and I absolutely love riding motorcycles. I hope that my lifestyle, trips and my exploring inspire others to see new things, experience new cultures and try something different!
My Plan
My long term goal is to travel the world by motorcycle, in alphabetical order, continent by continent. I've ridden most of western and central Europe. The east side of Africa and a whole lot of North America.  Next: South America!
Currently
I'm now living in Lisbon, Portugal. I spent 2 years living in Barcelona, Spain and a further year living in London, UK prior to settling down here in Lisbon, I've been here since the beginning of 2020 and have settled down with my wonderful girlfriend Lisa, we're proud parents of our son Charlie (who is a Golden Retriever) and for now, my current adventure plans revolve around this life here.