Hey there!
So since my last post we've made our way across Zambia and now in Livingstone.
In Chipata, we had a day off restocking our supplies and general maintenance (oil changes and tyre pressure checks):
The following day, we headed west toward the Luangwe Bridge Camping, however upon arrival we were met with RIDICULOUS prices for camping and the food menu prices were simply absurd. So we got back on our bikes, and carried on further down and wild camped in the forest:
The following day was a cynch after waking up nice and early we arrived in the Zambian capital (Lusaka) at around 10am and settled in to the Chachacha/Lusaka Backpackers with little else to do, but managed to meet some Americans and Brazilians who were heading down to Livingstone the same time with same ideas as us.
The following day we headed the 300 miles (7 hours) down to Livingstone, rather boring, no photos to show for it. Except for DAISY.. she is being a right madame right now, she's managed to damage the exhaust further:
The exhaust cap has cracked and torn itself away from the exhaust can cylinder. I have since been to a welder in Livingstone to have it cut back and welded:
Sadly, after a visit to the Victoria falls the weld was rejected..(along with all the exhaust packing) and Daisy is now BOOMING! Sounds great for about 3 minutes… but riding at 300 dB isn't relaxing.
Victoria Falls
Anyhow, enough of that.. the Victoria Falls eh??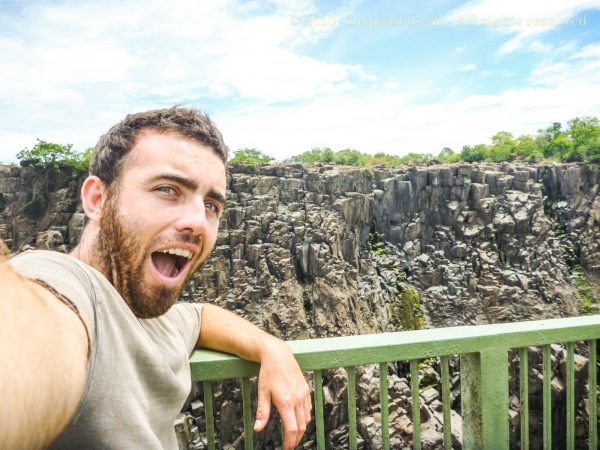 …yup they're dry.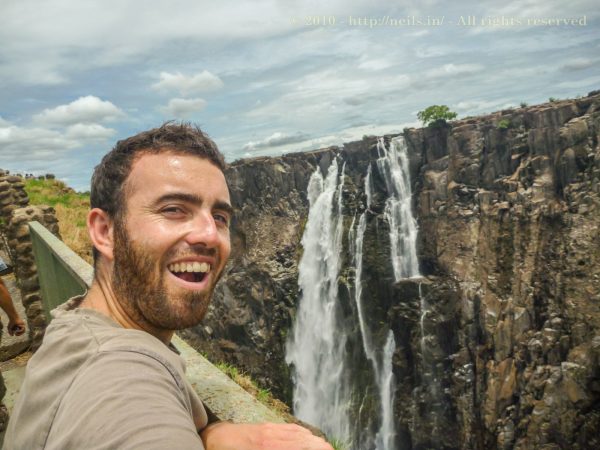 …or not.
(Don't ask me about my hair)