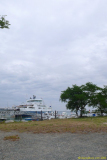 So after my last post I caught the ferry over to Verdon-sur-Mer (I think), and rode very very slowly south through the pine forests (pictured below). Excuse the awesome looks.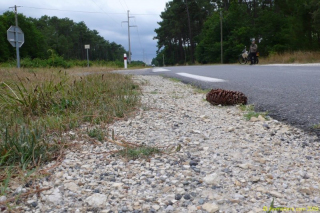 I was a little hesitant at Biganos where there was a lot of things going in and out of… sorry about the pun. The roads were intended for slow use but everyone was racing through these idyllic places.
Currently at Arcachon, which I realize isn't Pierre's town so another expensive campsite.  More tomorrow.