Day 1
It was the first day of July, I set off from Barcelona through the Pyrenees on my way to Carcassonne. It's a strange feeling to leave a city you once arrived with so much confidence yet leave with such humility.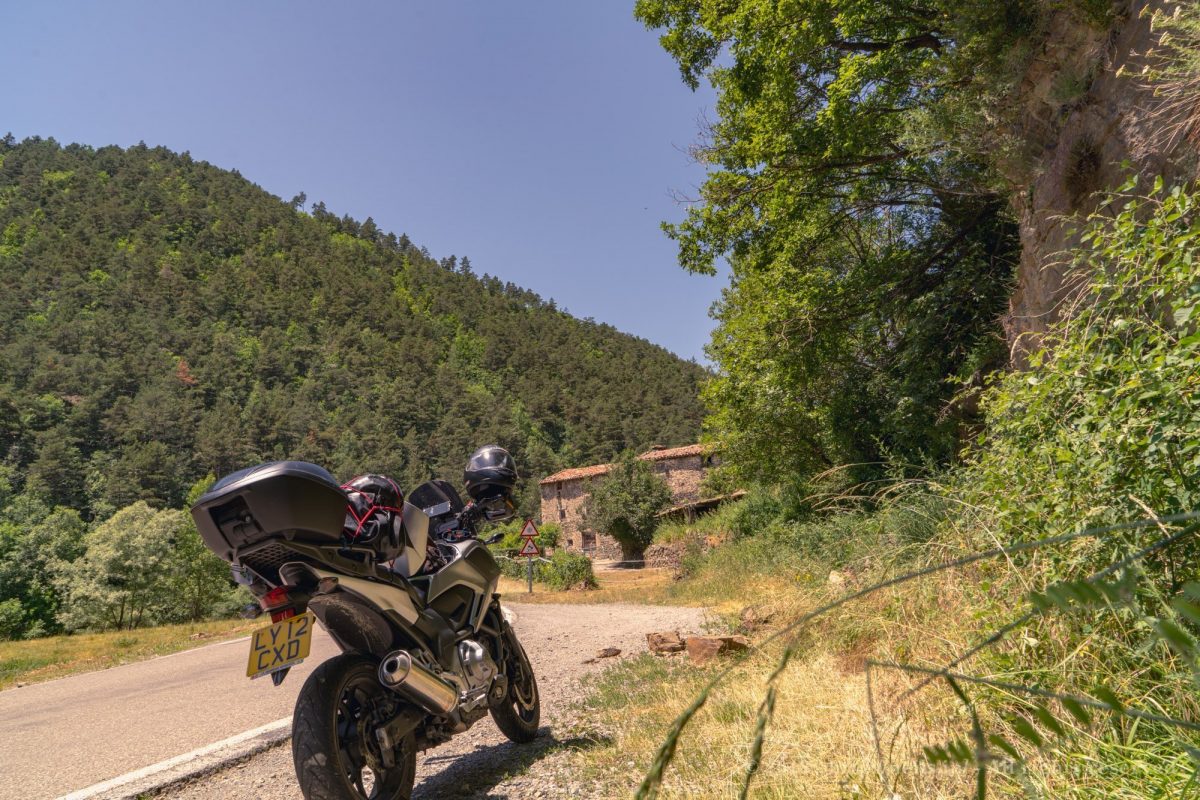 The meandering ride through the mountains on empty roads in beautiful weather was a great start to my trip, stopping on the roadsides to take photos and before I knew it I was in France and approaching Carcassonne.
I arrived with plenty of daylight left and had time to explore the fortified town. I had booked a night in a youth hostel (seems weird being now nearer 40 than 30 to stay at one of these places).
After a nice walk around town, I had a nice meal in a restaurant some fine French food in a gravel garden, with soft ambient light followed by a peaceful wander back to the hostel looking at angles I'd like to shoot the next day. I soon set myself off to bed in order to get some dawn photographs on the castle walls.
One of the things you forget about when staying at hostels (especially in my case) is that more often than not the dorms are shared, I guess I've just been luckier than unlucky and ended up in quiet and empty rooms, the surprise to find a bunch of pubescent boys playing computer games on their phones until late at night was not my idea of what I expected could have happened. Sure late-night drunken lads arriving would have been worse, but there is certainly something passive-aggressive about just laying semi-paralyzed totally immersed in your flickering screen when everyone else is trying to sleep.
Note to self: Maybe you are a little too old to be doing youth hostels?