Hi all, after a great couple days in the lake district with my friend Noel, it was time to move on, seeing the weather was good due east (running theme of this trip) Noel and I road across the Yorkshire Dales to part ways at Ripon.
My original idea was to head to York and amble along the slow roads due south, Noel and I even discussed that I free camped on the Yorkshire Moors. But as things are in my little world of spontaneity, as Noel hopped onto the A1 due north, I decided to hop on due south, and stay cruising at 50mph for an hour, which I did. At Doncaster, I pulled over, studied the map and saw just south by Blythe was the hundred acre wood.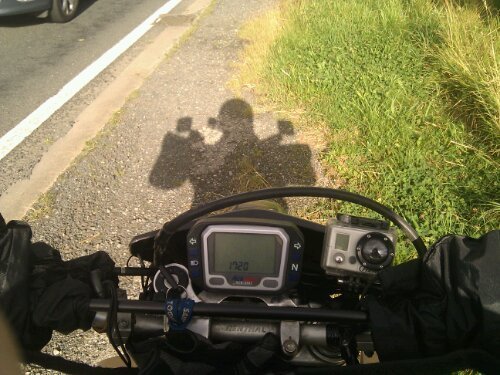 Being positive, I rode to the location and cautiously looked around, thankfully it was 8pm by this time and the last of the dog walkers were returning to their cars.
Meanwhile I sat in the car park, made myself a cup of hot chocolate and watched the cars vanish.
Then it was time to sporting into action, with little daylight left I rode the bike to a clearing in the woods I had stalked out, pitched my tent and cooked dinner.